Like everyone else, the Lake Viking Quilters' routine was interrupted by COVID-19 hassles and restrictions. When the Lake Viking Clubhouse was closed in late March, the girls temporarily lost a meeting place. They met for a while after the clubhouse was open again but they had already decided to stop meeting about a week before the clubhouse closed again during the end of September. Interruptions – yes, but the quilters still kept up production, and these pictures show the results. — Troy Lesan

Back in October, the Winston R-6 School District expressed its appreciation to the Lake Viking Quilters for the donation of quilts to be used as prizes for students and staff. Pictured are LV Quilters Laura Johnson, Shirley Leakey, and Jennifer Wineinger displaying some of those quilts.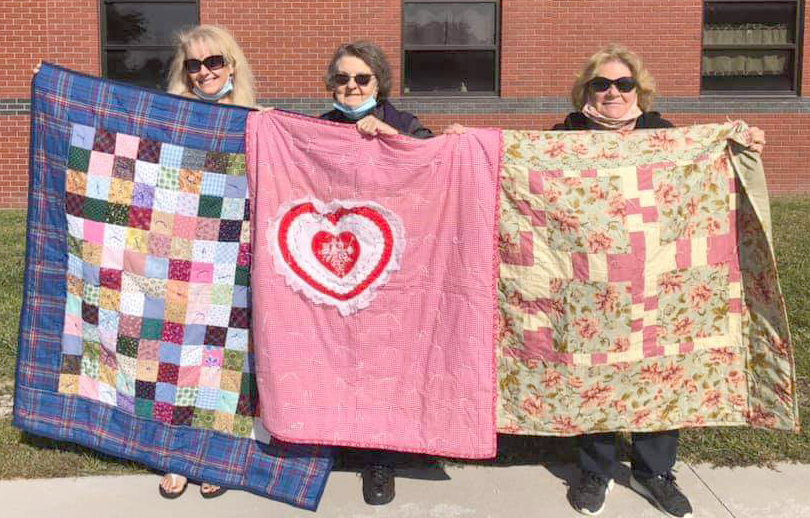 .
A few weeks later, on Nov. 5, 22 quilts were also donated to the Gallatin Schools. Joyce Becerra, Marge Hennen, and Jennifer Wineinger again display some of their handiwork.